'Working with Anger' – Group support for teenage boys with anger issues – Mike Trier
Seminar Description
I would be interested to share my experience with others working with anger and set up new initiatives in this area. I have had success with this group, but I have found that my approach is also valid for any clients experiencing anger.
Presenter
Mike Trier is a Person-Centred counsellor, working in Rotherham and Sheffield, with young people, couples, individual adults and supervisees
Evening Seminars – Spring 2012
At our evening seminars we invite a presenter to come along and share their latest thinking, new ideas or experiences with our audience. The majority of our presenters will be from a person centred or transactional analysis background.
Taking place once a month on a Thursday, they are an opportunity to network and socialise with other professionals in an informal setting with lots of time for discussion and sharing of ideas.
All the seminars take place on a Thursday evening from 6.30 until 8.30.  You are invited to arrive at 6.30 for a drink and snack before the event, Temenos will provide light refreshments and please feel free to bring other food to share if you want. The seminar begins at 7.00 and goes on until 8.30. The building closes at 9pm.
Seminar Host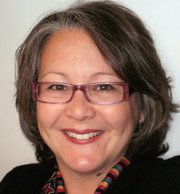 Lin Cheung is working with Temenos to host these evening seminars.
Lin is an experienced marketer, keen networker and passionate therapist. Lin lives and works in South Yorkshire and is excited about the seminars being a place to come together sharing expertise and broadening our personal and professional support networks.
email:    cfieldcounselling@btinternet.com
website: chesterfieldcounselling.co.uk